THINGS TO DO
There is so much to do just around the corner from Beedelup House Cottages.
Within a short drive is Lake Beedelup where you may hire a canoe, try your luck catching the elusive trout Perhaps you might like to hike the famous Bibbulmun track or wander down to the Beedelup Falls and absorb the spiritual outreach of the trees which surround you.
Imagine your stress disappearing to be replaced with the peace, tranquility and a feeling of being 'one with nature'.
Sample some of Pemberton's award winning wines, cruise the Donnelly River, Take a 4WD adventure, canoe the Warren River or ride a horse. There's something for everyone in Pemberton.
Below are just some of favourites.
Beedelup Falls in full flow
Pemberton Pool
Take a walk amongst giants
Targa Southwest Rally in May
Explore the Yeagerup Inland Dunes
Climb a tree for a different view!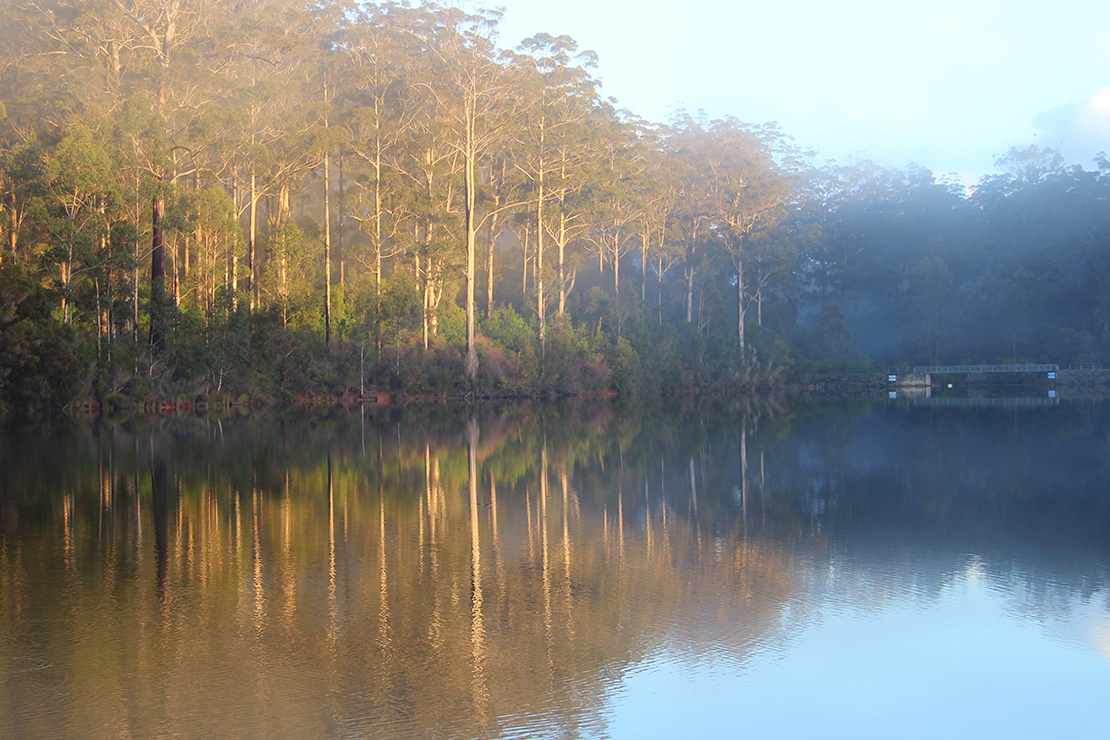 Misty morning at Big Brook Dam
Drive the Heartbreak Trail
Superb wildflowers in Spring
Warren River Loop Walk
Stroll through Pemberton
Inspiring Pt. d'Entrecasteaux
Take a different path
A 4WD dwarfed by the Karri Forest
Ride the Famous Munda Biddi Trail
Top things to do in Pemberton
Just around the corner
Beedelup Falls
Beedelup Falls' soothing water flow adorns the enchanting world of giant stands of Karri, along with smaller pockets of Jarrah and Marri trees.
Warren National Park
Warren National Park is home to some of the State's most majestic Karri trees. The 3,131 hectare park is regarded as a prime example of virgin Karri forest.
Silkwood Wines
A stunning winery with a beautiful restaurant serving delicious Southern Forests cuisine with a beautiful lakeside backdrop.
Donnelly River Cruises
A relaxing cruise down the Donnelly River to where the river meets the sea.
Climb the Gloucester tree
Pemberton is home to the famous Glouscester Tree. Climb 61 meteres to the viewing platform for spectacular views over the forests.
Paddle the Warren River
Take a tour or make your own way on the Warren River passing through pristine ancient forests. Subject to seasonal water flow.
The best is off the highway!
Join Pemberton Dicovery Tours for a 4WD forest adventure. You'll head through the forests before coming to Yeagarup Dunes which have to be seen to be believed! Have lunch at the mouth of the Warren River before heading back to Pemberton.
Walk the epic Bibbulmun Track
One of the longest dedicated walk tracks in the world, the Bibbumun takes you on a journey you will never forget!
Ride a horse through the forest
Have a little adventure and enjoy the beauty of the forests from the back of a horse. Tales of the Trail provide safe horses in small groups for an awsome experience.